Acctrack's 
99%

 Satisfaction Rate

Since 1991, Acctrack has provided software selection, implementation, education, support and advanced consulting services for Sage 100 accounting software users. Acctrack has achieved a 99% satisfaction rate based on Sage Software's annual survey of our customer base. With CPAs on staff, Acctrack Computer Consultants, Inc. has the ability to provide our clients with expert accounting and business advice during the implementation process. We are headquartered in the mid-town Manhattan area with offices in Basking Ridge, NJ and Long Island, NY. We service clients across the country.
Accounting Software, Updates & Support: You Need It, We Gladly Provide It.
Sage 100 is an award winning business management software solution for small to medium-sized companies with 10 to 500 employees. This product suite offers a broad selection of powerful, feature-rich modules including: core accounting, e-Commerce, payroll, sales force automation, manufacturing, distribution, inventory control, and job costing. Recommended by more CPAs than any other product in its class, Sage 100 empowers customers with the tools to effectively and efficiently manage and grow their businesses.
Want intelligent, scalable technology? Thoughtful user experiences? And unrivaled support? Acumatica has the right cloud ERP.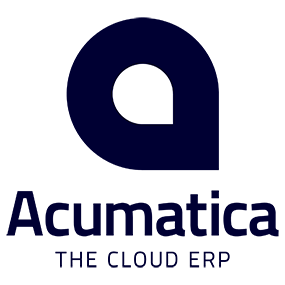 Available Services: Acctrack Is Your One-Stop Shop!
With a partner like Acctrack you'll need little else.
Business Process Analysis
As the first step in every engagement, we take the time to thoroughly understand your
company's business objectives and goals. Only when this step is complete can we adequately
help you select the proper software.
Needs Analysis
When performing an analysis, it is best to take a long term approach to ensure that the
performance improvement initiative ties in with the organization's vision, mission, and
values.
Project Management
Project management services includes planning, organizing and managing resources to bring
about the successful completion of specific project goals and objectives. 
Data Conversion
Acctrack Computer Consultants has helped hundreds of businesses with converting data from
a variety of systems into new accounting system software packages. Most data can be migrated to save time in re-keying, and several tools are available to ensure efficiency and accuracy.
Training
Get 100% out of the software, the software is easy to use, but ensure your staff is aware of
all the features and is updated on any new options.
Report Writing
Use your system's data to create meaningful reports that can help you make better business
decisions. We can help you change an existing report or form formats, create custom sorting
capabilities or develop new reports based on your specific criteria. We also offer classroom
and on-site training for report writing.
Hardware Options: Decisions, Decisions, Decisions
Acctrack's Networking specializes in designing the total business solution for your company. To do this, we believe we must learn about your company before we can arrive at the right solution for you. Certified SRC technicians will first meet with you to determine your needs. Once we hear your concerns, we can better understand your business and begin planning your solution. What are your frustrations with your existing system? What do you want to get out of your computers? If you are just starting up, what are your expectations? Do you feel that your company information is safe?
Evaluation Pre-Proposal
Once Acctrack's technicians have consulted with you, we will perform a thorough evaluation of your company's computer infrastructure. Extensive diagnostics will be run to find out how we can improve upon your current systems. We will also investigate what software application will best serve your business needs. 
Network/System Review
Whether you're a systems-savvy established business or an entrepreneurial startup that doesn't understand technology and doesn't really want to, we will prove its value to you before you even invest a dime with us. We'll respond to your call, website inquiry, or request for proposal by visiting your business and fully assessing your current technology setup and future technology requirements. 
LANs, WANs and VPNs
Your company's Local Area Network (LAN) andWide Area Networks (WANs) have likely become crucial components in your business operations. Keeping them tuned and operating at peak efficiency is where we can help. If your business is expanding and it's now time to incorporate a LAN or WAN, Acctrack will work with you to design and implement an efficient and reliable solution. 
What Else? Tell A Story.
Watch Acctrack's serious story told in a less-than-serious way.
Client Reviews: We Love our Clients, And They Love Us.
Acctrack is fully dedicated to client's success. And when you work with Acctrack there is no need to worry about customer support. Check out what others are saying about Acctrack!
"They're here when we need them."
"Acctrack provides us with service and support for two servers and 35 workstations. It's like having a full IT department on staff. They're here when we need them. I find them great to work with and they are true professionals. We receive fast service and expert advice"
– Denny Rodriguez Manolo Blahnik, IT Manager
"…automated, perfect and ridiculously easy."
"Phone support has been extraordinary."
"…we wouldn't be where we are without Steve."
NEW YORK OFFICE:
14 Pennsylvania Plaza,
New York, NY 10122
Phone: 1.212.695.8585 (ext. 10137)
Email: support@acctrack.com
NEW JERSEY OFFICE:
222 Mount Airy Rd.,
Basking Ridge, NJ 07920